Backed

By The

Best

We are endorsed by leading institutional investors- trusted to bring you the most simple, and secure crypto-investments.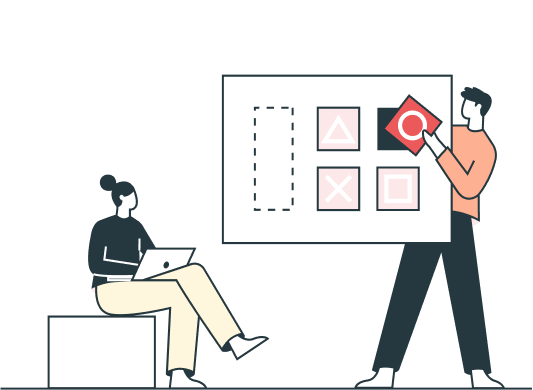 Crypto Investments Made Simple
With us crypto is as easy as choosing to
invest.
We facilitate high interest rates maximizing value with minimal risk. Earn, learn and invest to fund your future.
Simple
Crypto that's clear- we do our best to explain everything and are totally transparent with our fees.
Stable
All investments are secured by Bitcoin, which we use as collateral to back your deposits.
Secure
We are regulated, compliant, and use industry leading software to make sure your data and assets are always protected.
Calculate Your Returns
Earn up to 12% interest on stablecoins and 6% APY on Bitcoin, Ethereum and other altcoin deposits. See interest rates
Secured Investments
For maximum safety, we always back all your deposits with collateral. You can also withdraw them anytime from anywhere.
How much you can earn
Bank average 0.16% APY: 16.00 USDC
How to Start Your Investment Journey
1. Open Account
Open an account and make a deposit.
The deposit can be in crypto, and as large or as little as you want.
2. Make Deposit
We lend your deposit to our trusted partners.
3. Receive Payouts
Receive weekly payouts or withdraw your full amount at any time.
Track Investments With SteadyStakes
Our dashboard offers all the information and functionality you need to monitor your investments at the click of a button.
Frequently asked questions
To sign up please complete this form.
• Enter required mandatory information such as email address, country of residence, etc..
• Confirmation email will sent out to your registered email address. Just verify your email by selecting " verify your email address button"..
• You will receive an email, confirming or declining your registration within hours.
We try to complete verification immediately once your identification documents have been uploaded. In some cases, verification can take up to 48 hours.
Select Deposit money on your dashboard. You can deposit crypto directly from the deposit button below your account balance.
Step 1: Sign in to SteadyStakes
Step 2: When depositing into your SteadyStakes account, make sure to select the correct currency from the list of coins that we support. Sending crypto to the wrong address can result in the non-refundable loss of your deposit.
Step 3: Once you have selected the coin you would like to deposit into your SteadyStakes account, your available balance and APY of that wallet will be shown along with the QR and address code.
Step 4: Copy your SteadyStakes deposit address and use it when sending crypto from your external wallet.
Step 5: Once the transaction is confirmed on the blockchain, SteadyStakes will notify you via email and credit your account.
Crypto deposits on SteadyStakes only take a few minutes to process. If you experience unexpected delays recheck the transaction and contact us at support@SteadyStakes.ioif there are any problems.
You can earn interest following these easy steps.
•Deposit crypto into your SteadyStakes account.
•Choose to hold Shubh, or other cryptocurrencies like Erium, Bitcoin and Ethereum and easily convert them from within your SteadyStakes account.
•Earn interest instantly on any deposit.
•Get your accrued interest paid out every weekly.